Time is running out to sign up to be notified when our NEWEST ebook is debuted on our website!
The deal you absolutely don't want to miss
This DIGITAL ebook will be available at $9.99.  
---
Scalp Health Made Simple
What's inside: Get your natural hair journey back on track. Scalp care is the new hair care and with our newest eBook, Scalp Care Made Simple you'll learn everything you need for optimal scalp healthy and hair care. This latest installation in our "Nourish to Flourish" series truly makes scalp care education easy to learn and easy to implement.
                            - Easy to Digest: Informative and easy to digest content so that you can start implement right away.
 

                            - Great Companion eBook: Paired with the Ditch Dry Hair eguide, you will gain the knowledge necessary
                                  to turn your hair health around.
 

                          - Actionable Checklist: Start 2021 off right and reach your hair health goals with a checklist to make
                                  you're maintaining a healthy scalp.
 
By signing up, you will receive a reminder notice to purchase your digital copy of Scalp Care Made Simple ebook.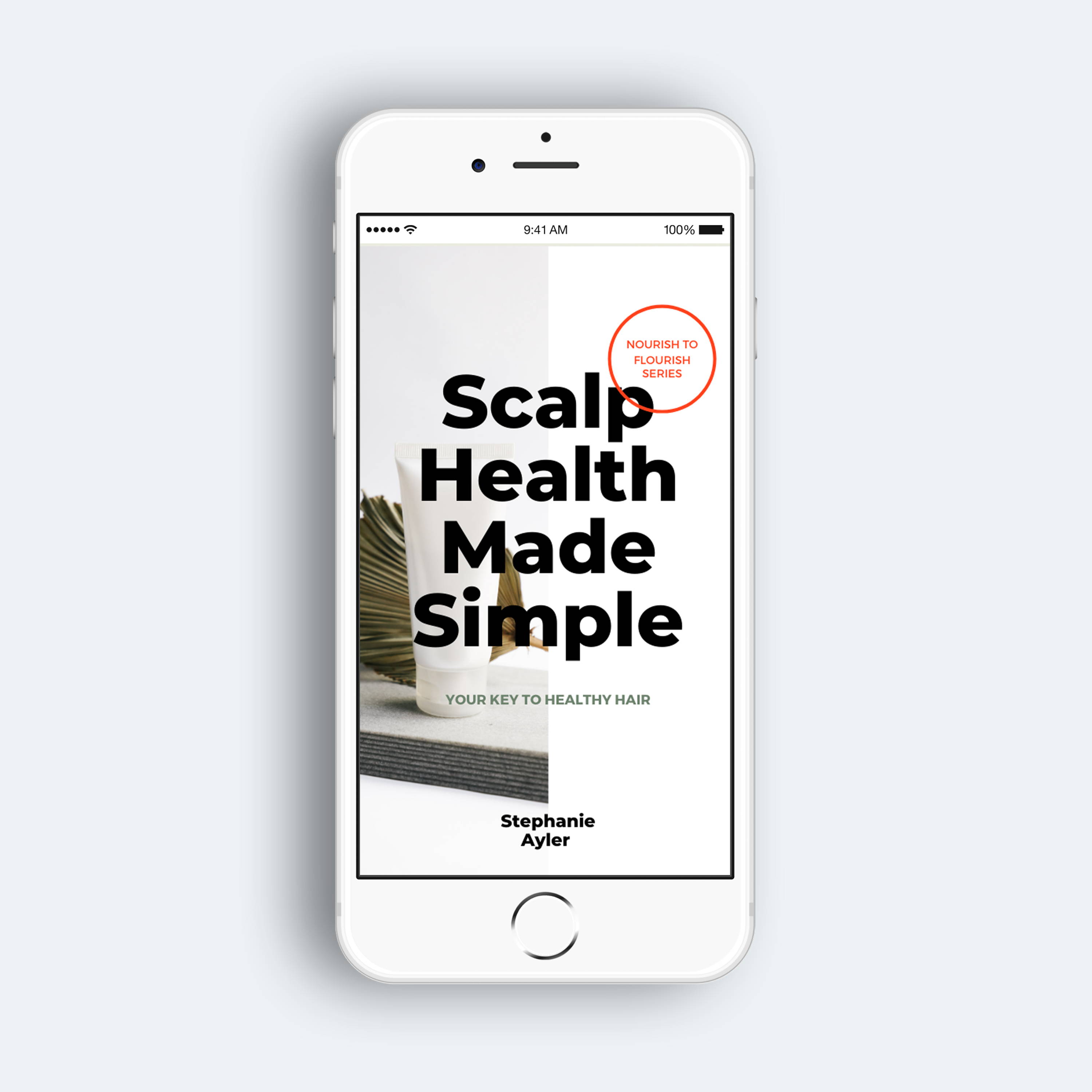 Sign up for your digital copy of Scalp Health Made Simple.
Be the first to receive a notification to purchase a digital copy of our newest ebook. Scalp Care Made Simple directly to your inbox once it's available.